The Final 2013 Jazz Fest Grids are ready to print!!!!!!!!!!!! Everyone have fun out there!!!!!!!

Time sure does fly when you're gridding everyday! With less than two weeks before Jazz Fest we need to pick a date and time to stop adding updates to the grids. Since most of our users like to print the grids out before Jazz Fest begins, we will stop making updates to the grids on Monday, April 22rd, at 8pm CST. If you have anything we should add (what are you waiting for?) or that we missed (impossible!), please send us an e-mail by April 22nd.

If something changes after that - we might make the update, we might not.... We will do our best because it is always about the music.

For those of you who are using our fabulous 'make your own' feature as well as printing out the grids - please wait until Tuesday, April 23rd, to have the best possible info on the grids!!

It's a mere ten days away before the Threadhead Thursday show at City Park and fifteen days away before the Threadhead Patry!!!!!!!!!!!!!!!

Bart and I have had a blast working on the site the last few months and we look forward to seeing you during the Fest!

-Neil (PapaGrowsNyc)


I'm pleased to let everyone know that we have started populating the grids, which means Jazz Fest 2013 is just around the corner! I'm also pleased to announce that Jazz Fest Grids is now the property of the Threadhead Cultural Foundation, a non-profit 501(3)(c)(3) organization which you can find information about here http://thrfoundation.com/

As many of you already know, Michele (Orleansnj) is passing on the gridmaster title and we want to thank her and all the other threadheads who have poured countless hours into making the grids a success over the years. That means we are going through a transition here and we hope you are patient with us until we get into a groove. We will do our best, but we all know that no matter how many times we check there will be many, many, many changes so don't blow a gasket if you don't see something up there, if it is listed wrong, if it conflicts with something else that's listed on another site - because it's all subject to change at a moment's notice. If you see something that needs to be revised or should be added, shoot me an email using the link to the left (which should be updated today) or to papagrowsnyc at gmail dot com.

Also be reminded that the contents of this site are a collaborative effort among the Threadheads, you cannot copy it for your own website (but you may link to ours with our permission) and you cannot use the contents for articles, the development of apps, websites or other technology.

Le Bon Temps Roule,

Bart (McGregor) and Neil (Papagrowsnyc)


Welcome to the
"Nearly World Famous"
Jazz Fest Grids!
~
The Grids are the premier source of listings for live music in New Orleans clubs each day and night before, during and after Jazz Fest.

The Grids 'fill-up' as we learn of new shows, and are updated almost every day.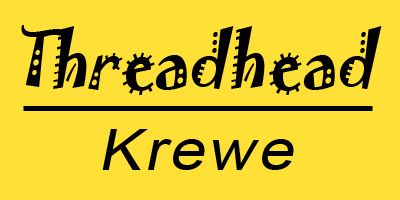 © 2012-2013 Jazzfestgrids.com and Threadhead Cultural Foundation. All rights reserved.